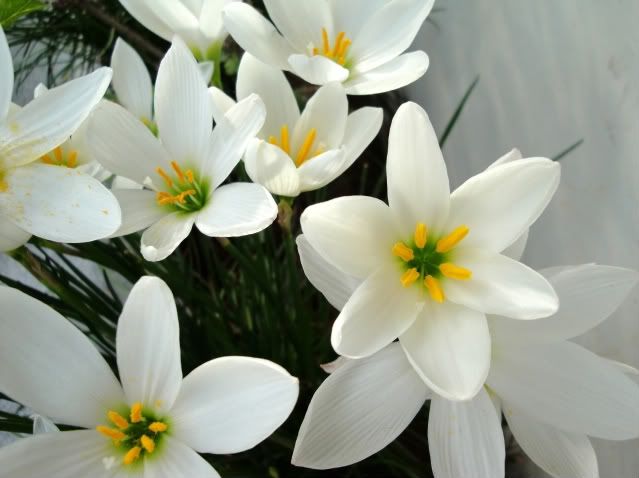 For all mothers who visit this place
I know I am late but Happy Mother's Day to all those great mothers out there. Hope you had a great time with your kids and continue to do so.
My little one brought a card she made at school for the occasion. Besides the usual 'I love you' and 'heart's, pasted was a wonderful poem titled

'As I look back'

by some unknown author, that I had copied below.
As I look back on my life
I find myself wondering.....
Did I remember to thank you
for all that you have done for me?
for all of the times you were by my side
to help me celebrate my successes
and accept my defeats.
Or for teaching me the value of hard work,
good judgement, courage and honesty?
I wonder if I've ever thanked you for the simple things....
The laughter, smiles and quiet times we've shared?
If I have forgotten to express my gratitude
for any of these things,
I am thanking you now...
and I am hoping that you've known all along,
how very much you are loved and appreciated.
That's so true. We take our mothers so granted that we forget to thank them for all their sacrifices, hard work and of course their magnanimous hearts and unparalleled love and dedication.
My daughter hugged and kissed me millions of times, the previous night and promised me that she will wake me up on Mother's day with a breakfast platter filled with milk, cookies and orange juice. (She chose her favorites.)
And of course, she forgot as I expected. When I reminded her during lunchtime, she told me that she was very busy and didn't have time to prepare breakfast. What was she doing? Watching re runs of Scooby doo marathon on TV from morning till evening saying that it was so coooo...l to watch it, the whole day.
However she made it up with a lovely card and that wonderful poem. :)
Post a comment