Here are some ideas for Indian style chickpea salads, which are fulfilling and healthier of course.

Guidelines for preparation:
1. Garbanzo bean - Peanut salad:
About a cup of soaked and cooked garbanzo beans (if using canned ones, drain and wash before adding.) + 1/4 to 1/2 cup of toasted, skinned peanuts + finely minced one onion + finely minced green chilies or ground pepper + finely minced cilantro + salt + lime juice
2. Chickpea - Carrot Salad:
Heat a tbsp of oil and add a tsp of chanadal, mustard seeds, a pinch of hing and red chilies as per taste. When chanadal starts to turn reddish, add a cup of grated carrot and sauté on low flame for about five minutes. Then add a cup of cooked black chick peas / garbanzo beans, salt and finely minced cilantro. Stir well.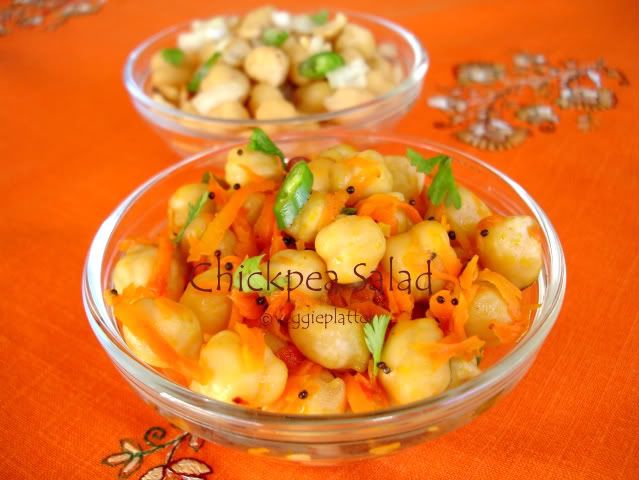 3. Chickpea - Kohlrabi Salad:
Prepare as above and substitute kohlrabi for carrot.

For the carrot and kohlrabi versions, a cup of yogurt can be added at the time of serving.

They go to Susan's MLLA - 23rd edition.

Post a comment