Snacking on a vegetable puff / stuffed buns / even a slice of cake from a local Iyengar bakery during evening hours was a common happening during my childhood and later during my college days.
Though now I am in a faraway land, the memories still linger and get me all nostalgic when I think back about those carefree days. Naturally it was tempting whenever I happen to see these stuffed buns / palya buns
(Palya is curry in Kannada.) allover the blogs.
Thanks to the bleak weather here, I tried them last week to lift up my mood. I followed this recipe, to the T, which
yields great textured buns. The only complaint we had was that the yeast flavor was noticeable.
Usually a spicy potato preparation is used to stuff these buns but I used carrot and beans as well here.
I prepared the stuffing exactly the same as in the potato masala I posted earlier
here
. I excluded onion and tomatoes from the recipe and added beans. I used 3 large potatoes, 2 carrots and about 30 beans. Cool the stuffing, divide it into 12 equal portions and shape them into balls.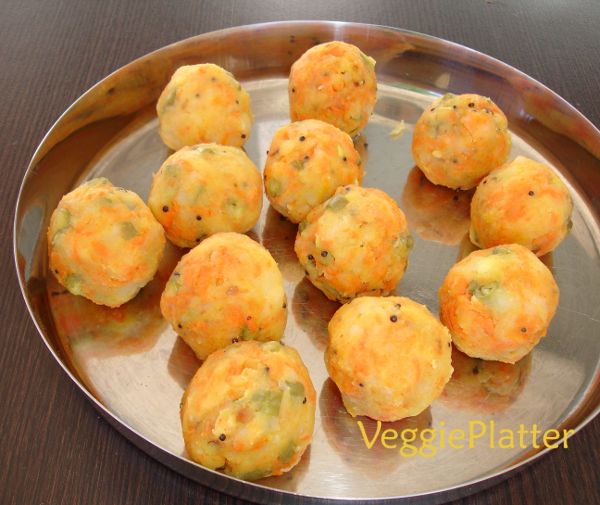 Ingredients for the buns:
3 cups all purpose flour or bread flour
1.5 tsp salt
2 Tbsp sugar
2.5 tsp active dry yeast
1 cup luke warm water
1/4 cup dry milk powder / milk
1/4 cup melted butter
1 Tbsp each - milk & oil for brushing the buns
Method:
*

Add water, sugar, salt and yeast to a bowl and let it sit for five minutes to froth. Then add butter, milk powder / milk and flour to the yeast mixture and form a smooth dough. (My dough was little sticky at this stage and I added 2 extra Tbsp of flour.) Knead the dough for about 10 minutes. Coat the dough ball all over with little oil.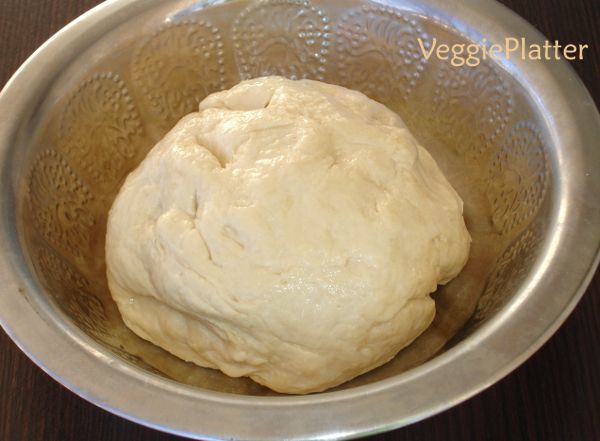 *

Cover the dough and let it rise for about 45 - 60 minutes or until it doubles in volume.
*

Punch down the dough well. Divide it into 12 equal portions and shape them into balls. Cover and let again rise for about 10 minutes.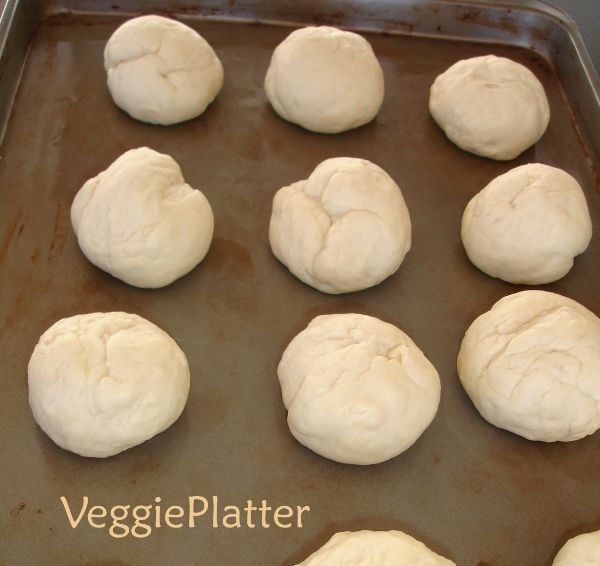 *

Pat a dough ball into a circle of about 4 -5 inches diameter and place the vegetable stuffing at the center. Bring the edges together so that the stuffing is encased in the dough ball. Roll the ball slightly between your palms to smoothen the rough edges. Repeat the steps with the remaining dough balls and the stuffing.
*

Grease a baking sheet or line it with aluminium foil / parchment paper. Place the stuffed dough balls on the baking sheet with the seam side down. Cover them and again let it rise in a warm place for about 30 - 45 minutes. Brush the tops of the buns with oil - milk mixture.
*

At the final stages of rising, preheat the oven to 350 deg F. Bake them for about 20 minutes or until they start to brown. (I baked them for about 25 minutes.)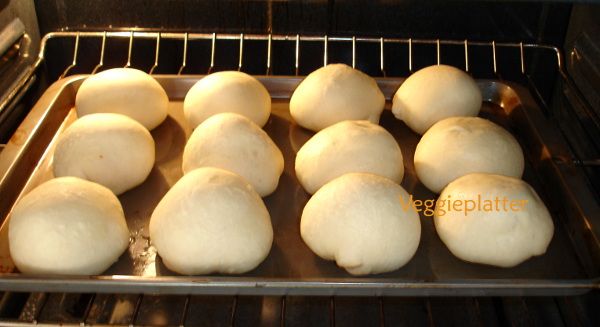 The spicy buns on a gloomy day tasted very wonderful with a hot cup of coffee.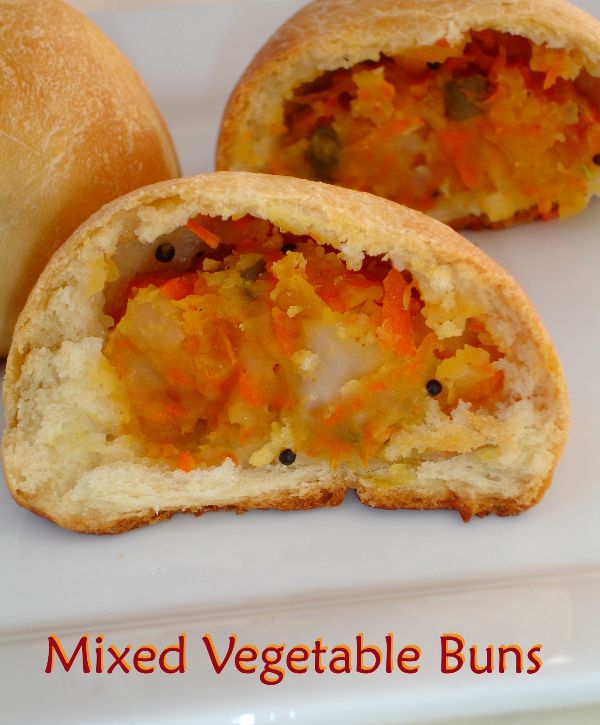 This goes to BM#24 under the theme of "Mixed Vegetables - Carrot, Potatoes & Beans".
Check here to find out what others are cooking during the marathon.
Comments