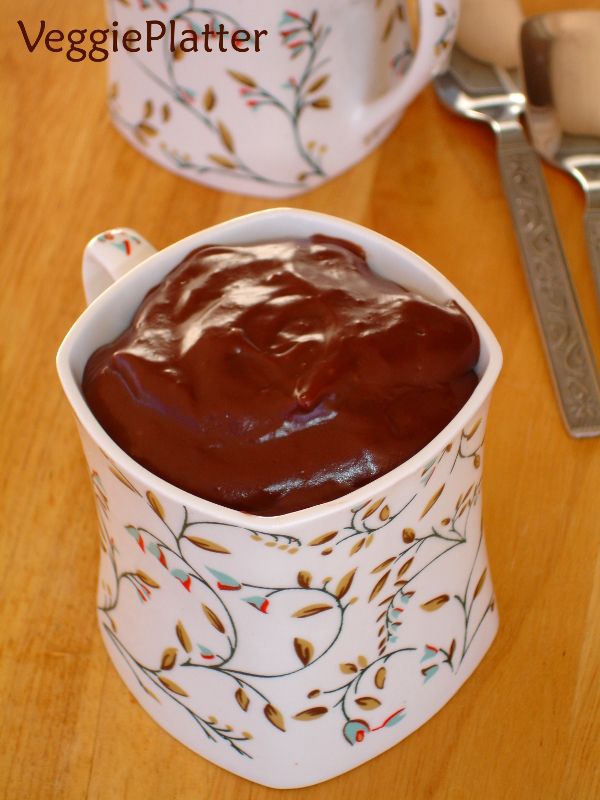 Whenever I ask my 11 year old to make a list for our weekly grocery shopping, the two things instantly that come to her mind are chocolate pudding and macaroni & cheese. They are so appealing to her that she never gets tired of them. If given a choice, she can survive on them alone. Chocolate pudding is her most favorite evening snack a
nd so obviously, none of our grocery shopping goes by without buying cartons of chocolate pudding.
While she enjoys those store bought puddings, I keep worrying looking at the long list of chemicals added in the form of preservatives to the simple pudding. And so I was thinking of trying it at home from a long time now. Recently when I was browsing for condensed milk recipes, I came across this recipe at allrecipes and was impressed by the positive reviews the recipe got. The recipe is very simple even for a novice cook and can be prepared in a jiffy. I consider it a hit as my daughter was happy with this pudding. Try it if you are looking for a quick one to satisfy your sweet tooth.
Ingredients: (4 servings)
1/2 cup sugar
1/3 cup cocoa powder
3 Tbsp cornstarch
2 cups milk (at room temperature or warm)
1 tsp vanilla essence
Method:
*

Mix sugar, cocoa and cornstarch in a microwave safe bowl.
*

Gradually add milk to the bowl and whisk so that no dry lumps are present.
*

Microwave the mixture for 3 minutes on HIGH. Remove and stir the mixture.
Again at one minute intervals, cook for about 2 minutes or until shiny and thick.
*

Stir in the vanilla and butter.
*

If serving cold, p

lace a piece of plastic wrap directly on the surface of the pudding to prevent a skin from forming and chill. (I skipped this step as my daughter likes to eat the pudding at room temperature.)
Note:
*

I halved the recipe to get 2 servings and it was done under less than 4 minutes.
This goes to BM#24 under the theme of "Cooking with Appliances".
Check here to find out what others are cooking during the marathon.
Comments