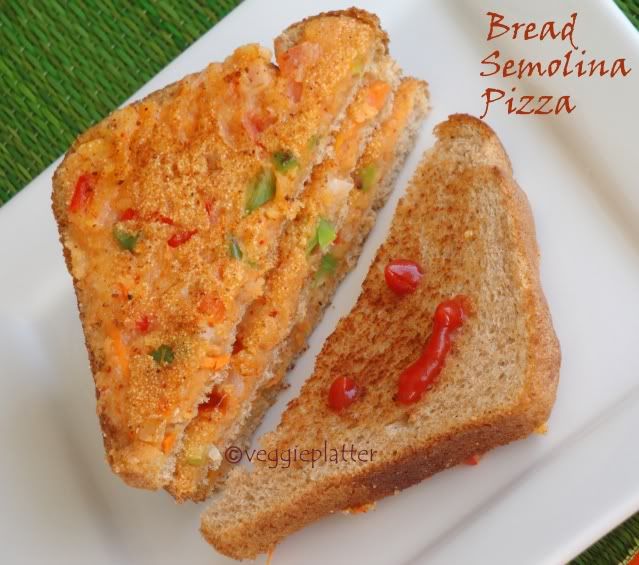 My both kids love to read books and especially the little one has a 'mini library' (as she calls it) of her own in her room, basically the books we have collected over years. Few of them are her favorites and she keeps reading them over and over again. One of them happens to be a book about a grumpy kid whose day turns out terrible when nothing goes right for him from his point of view. I couldn't stop but chuckle every time I read that. The story is aptly titled "Alexander and the terrible
, horrible, no good and very bad day". That title itself is a mouthful, isn't it?
Right now, I am in the same state of mind as Alexander's as nothing is going right from yesterday morning. First I dropped my camera and broke it. I woke up to see snow covered grass in the middle of April with a chilly 30 deg F weather. Just now I saw mouthwatering strawberry ice cream on someone's blog only to recall that 10 oz of them are costing 4$ right now here. And when I am at it, let me also tell you that the greedy grocery chain store in our area sells milk around 5$ per gallon while the gas is going around $4.30. Can you believe that? Additionally, we are the highest sales tax paying county in the country.
And most important of all (of course after the camera thing,) I am not ready with my marathon posts as usual. :) Yes, you read it right. My grumpiness aside, I am joining the third group as well after my last week marathon blogging.
This time, I am going with the

Diabetic Diet / Management

theme and the other bloggers who are going to be a part of this
BM#4
are
Diabetes Diet/Management:
Kamalika
,
Smitha
Kid Friendly Recipes:
Anusha
,
Cool Lassi(e)
Seven Days of Soup:
Priya Suresh
Seven Days of Indian Bread:
Jayasree
,
Pavani
Seven Days of Cakes:
Priya Vasu
Seven Days of Preserves:
Gayathri Kumar
,
Vaishali
30 Minutes Meals:
Priya Mahadevan
,
Srivalli
And I am beginning this part of the marathon with one of the healthiest and nutritious sandwiches that work as breakfast / snack for anyone, including diabetics.
While bread is a 'convenience' to me, it is nothing but an 'annoyance' to the other adult at home, especially if it is store bought one. I am therefore on a look out for interesting sandwich ideas to please the family. Naturally, my interest piqued when I received two captivating sandwich entries while hosting Jihva Breakfast. Though Priya Mitharwal called it 'Bread & Sooji ka Pizza' and Cooking Foodie named it 'Rava / Rock Toast', they both were on the similar lines. They were healthy, wholesome sandwiches for the entire family and this recipe was the first thing I tried among that colorful array of dishes even before I published the round up. Now, it is one of our favorite sandwiches and no one is complaining even if they have to eat them once or twice a week. :)
Ingredients:
10 whole wheat bread slices
1 cup fine cracked wheat (godhuma rava) / semolina
1 cup finely chopped, mixed veggies (I used green and red capsicum, tomato, onion and grated carrot)
1 cup fat free yogurt (or substitute half the quantity with water)
Salt and chili powder to taste
(Olive) oil / butter to toast
Method:
Combine the rava, salt and chili powder in a mixing bowl. Then add the vegetables and mix. Gradually add the yogurt and make a paste of spreadable consistency.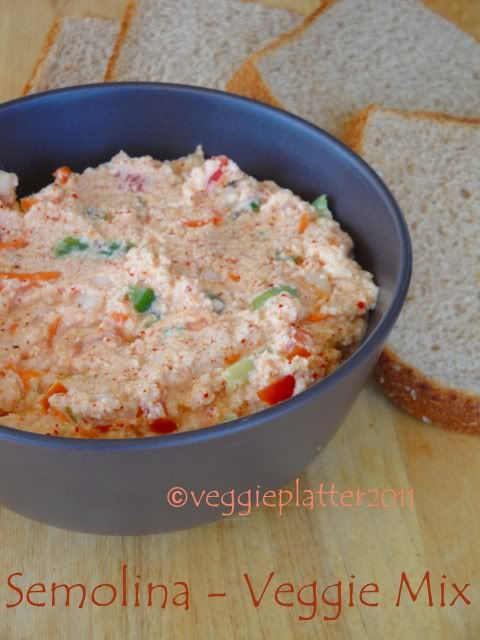 Take a bread slice and spread the semolina - veggie paste on one side.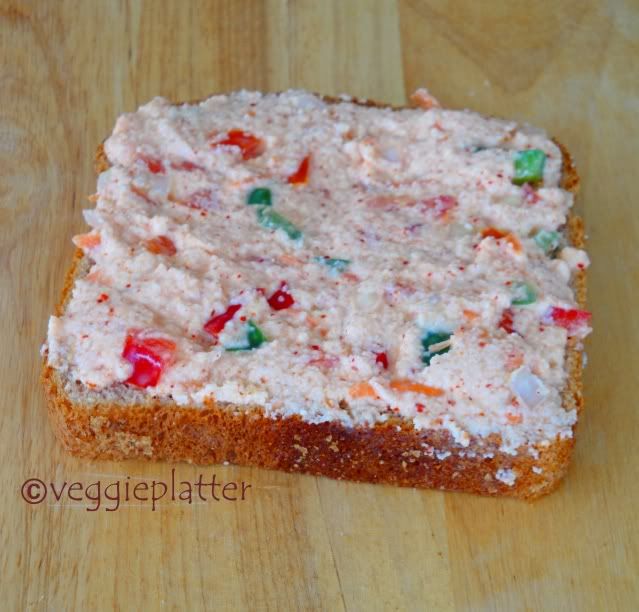 Heat a tawa or griddle and spread about 1/2 tsp oil or butter at the center.
Place the bread slice with paste side down on the griddle and toast it on low - medium flame until golden brown. Flip and toast the other side too. Use another 1/2 tsp oil if needed.
Repeat the process with the remaining slices.
Serve them plain or with some ketchup.
Linking this to Srivalli's
Breakfast Mela
.
Comment